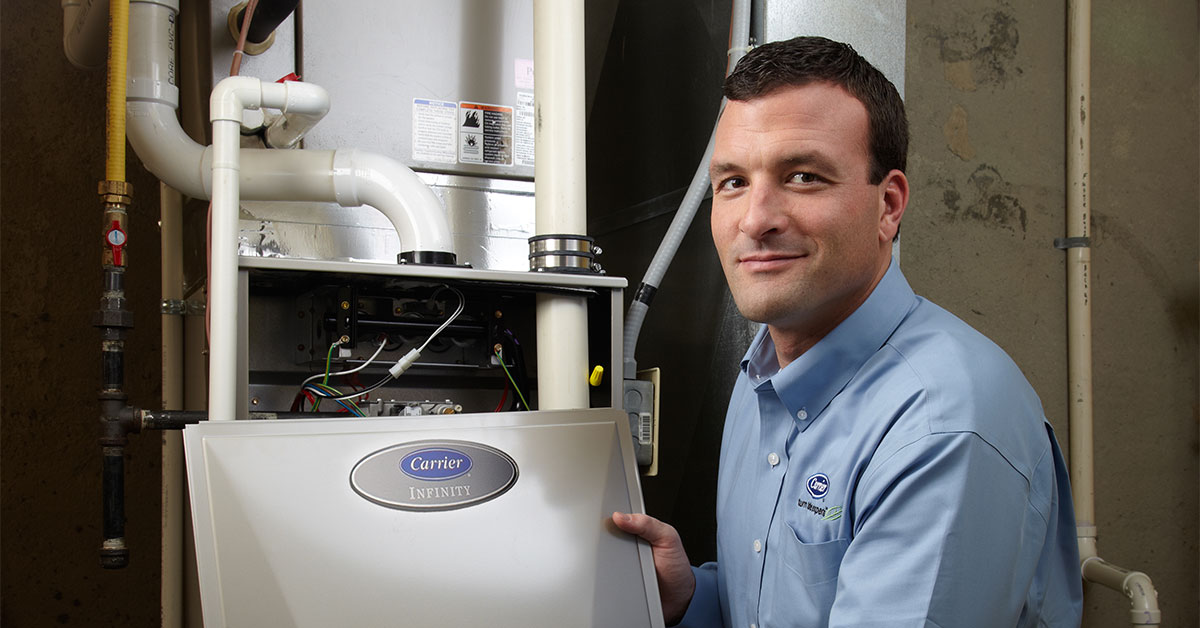 2018 PRESIDENT'S AWARD WINNERS
Pickerington Heating & Cooling was named a CarrierPresident's Award Winner for 2018.
The Carrier President's Award recognizes Carrier dealers who exemplify leadership and management, customer satisfaction, expertise, business growth and operational excellence.
The President's Award is Carrier's highest dealer honor. Designed to encourage self-analysis and reward dealers who have exceeded high expectations as a Carrier Factory Authorized Dealers (who are held to an exacting set of standards - see below). Carrier awards this honor to dealers to support business improvements and show gratitude for their customer loyalty. Recipients serve as role models, sharing "best practices" to help cultivate excellence across the dealer group.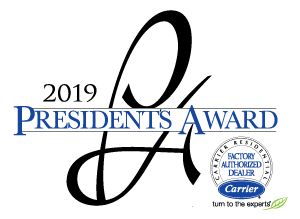 Carrier® Factory Authorized Dealer
The Carrier® Factory Authorized Dealer program is an elite standards-based national endorsement from the leading residential home heating and cooling system manufacturer in America.
As a Carrier® Factory Authorized Dealer, we are the home heating and cooling experts to turn to. We are the single best resource in the Columbus, Ohio area for all your family's home comfort needs.
Carrier® Factory Authorized Dealers don't earn their distinction just by routinely selling and servicing Carrier® parts and equipment. We must consistently measure up to the rigorous standards to qualify (and re-qualify) for the factory endorsement.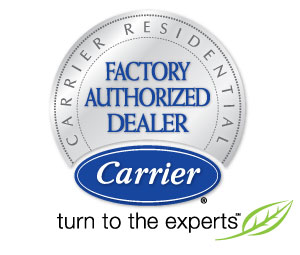 Factory Authorized Dealer Requirements
Service and installation technicians participate in extensive factory training on technical aspects of equipment installation, maintenance and repair
Identify your home's specific needs, and recommend Carrier® equipment that most closely meeting those needs
Offer Carrier® residential heating and cooling equipment that is energy-efficient, reliable, quiet and environmentally sound
Employ NATE-certified technicians who have passed a stringent set of exams
Must maintain all licenses required by the State of Ohio, and maintain required insurance and liability coverage for your protection
If you are not satisfied with any Carrier® equipment we install, we will first attempt to correct any problems you are experiencing, or we will remove the equipment and refund the purchase price within one year of installation
Offer the highest level of customer satisfaction, as indicated by exceptional scores in a Carrier®-approved customer feedback program.
Ask your customer service representative for a copy of the guarantee for details and limitations.