Are you looking for a new air conditioning system? Have you considered each of your options? Ensuring that you and your family remain cool and comfortable all summer long is critical. A reliable AC system should have no difficulty handling this job. At Pickerington Heating & Cooling, we can make sure that you have the air conditioning installation service you need for household comfort. Our AC installation technicians deal with a wide variety of equipment, including conventional central air systems as well as ductless mini splits, geothermal heat pumps, and air-source heat pumps. We believe we can improve your quality of life with our air conditioning installation services. You can rely on Pickerington & Cooling when you need a new cooling system installed. Let us handle your needs for air conditioning installation needs throughout the Pickerington, Ohio area.
Choosing an Air Conditioner
There is no shortage of air conditioning installation options these days. As with most things in the modern world, you have numerous types, brands, and sizes from which to choose. Not just any AC will do for a home. You need to make sure that the new installation meets your cooling needs, matches the size of your home, and works within your budgetary requirements. Let Pickerington Heating & Cooling guide you every step of the way. Let's have a look at a number of your options:
Central air conditioning: Central AC uses ductwork to distribute cooled air from an indoor cabinet, while an outdoor cabinet releases heat. This is among the most common type of cooling system in use throughout the country. It is cost– effective, powerful, and reliable.
Ductless mini split: As the name suggests, a ductless mini split does not use ductwork in a home to distribute its cooled air. Instead, it relies on multiple indoor air handler units mounted in different parts of the house. Ductless systems help improve indoor air quality and allow you to control which parts of the house receive cooling.
Heat Pumps: These are a more energy-efficient alternative to furnaces and air conditioners. Heat pumps use electricity to move heat from a cool space to a warm space, making the cool space cooler and the warm space warmer. During the cooling season, heat pumps move heat from your cool house into the warm outdoors. Heat pumps can provide equivalent space conditioning at as little as one quarter of the cost of operating conventional cooling appliances because they simply move heat rather than generate cool air.
The Importance of Professional Air Conditioner Installation
It is essential that installation of a new air conditioning system, regardless of its size and type, be left to experienced HVAC technicians. Don't let the temptation of "saving" money with amateur installation. You will end up with a poorly operating system that will cost you in continual repairs, inefficient operation, and an early replacement. When you call on Pickerington Heating & Cooling you'll receive high quality service from experienced technicians who will see that you get the right new air conditioner, properly sized for your home, and that the installation work will go fast and leave you will an ideally functioning new AC. You shouldn't take chances with your home comfort. Call on our team for your air conditioning installation.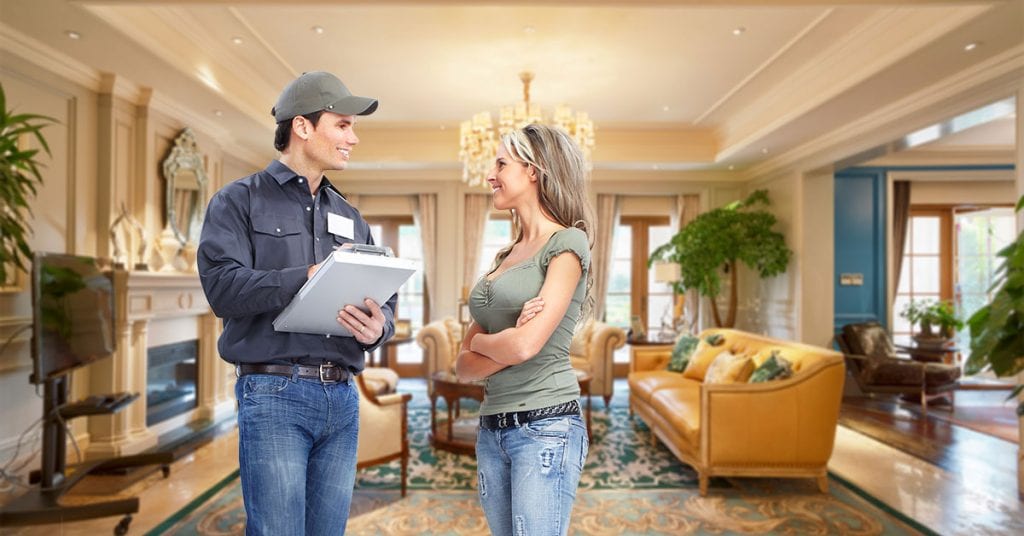 Signs That You Need Air Conditioning Replacement
An air conditioner that received a quality original installation and regular annual maintenance can last 15– 20 years. Aging components and stress will eventually cause the unit to decline to the point where continuing with repairs is no longer cost– effective and the best option is to replace the system. Here are some of the signs to watch for that will tell you that the time has arrived for your home's AC.
High cooling bills: You should have a good idea of how much money it costs each year to keep your home comfortable using the ac system. When those costs begin to rise without explanation and continue to rise despite repairs and maintenance, it is likely that the AC is beyond the point where it will ever regain its cooling efficiency and ought to be replaced.
Frequent & Expensive Repair Bills: If your system is breaking down frequently, and you're calling us more than once a year, it might be time to upgrade. You should definitely go with the new AC system if a repair bill is 40 percent or more of the cost of a new system.
AC System is more than 10 Years old: While modern air conditioning systems are typically designed to last about 20 years, if your system is older than a decade you will realize a substantial savings on your energy bills by upgrading to a new, more efficient system.
R-22 Freon: If your system is a bit older, it might use R-22 Freon. R-22 is being phased out over the next few years and is being replaced with a more environmentally safe refrigerant. Eventually, R-22 will not be available, and/or will be more expensive to service.
Comfort Level in Your Home: Your system just can't sustain and maintain the desired temperature level, especially on days that aren't that hot. On every hot days, it doesn't seem to be working at all.
At Pickerington Heating & Cooling we Proudly offer American made heating and air condition equipment. Serving the Pickerington Ohio and Franklin County/Fairfield County/Licking County areas.
Call the Best HVAC Contractor in Pickerington
Read our reviews: our customers love us. We have the highest ratings of any area heating and cooling contractor. We've been in continuous operation, and owned and operated by the same family, since 1972.
If you suspect your system needs replacing, is failing, or you wish to explore the costs involved with purchase of a replacement AC system, please contact Pickerington Heating & Cooling at 614-837-4026. Our offices are open 7:00 am to 9:00 pm weekdays; 8:00 am to 4:00 pm Saturday & Sunday; emergency furnace air conditioning repair service is available 24 Hr a day, 7 days a week, 365 days a year.