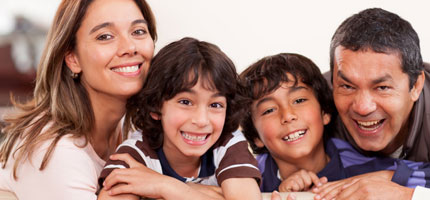 Local Reviews
for Columbus, OH
Rated
4.9
out of 5 stars based on
213
customer reviews
Powered by Nearby Now
---
nice people work here
Fred Levy

-

Columbus

,

OH



---
Great price, excellent service, friendly installers
William

-

Columbus

,

OH



The bid estimate was for the right size equipment and the discounts made the system affordable. All the staff I interacted with were professional and friendly. The installers were diligent workers never taking a break and made sure all phases of the equipment were working smoothly before leaving. They took time to answer all my questions and did a tutorial on the thermostat controls for both my wife and me. Good company that I would recommend if you are looking for equipment, repairs or maintenance to your heating and cooling system.
---
heating and cooling experts
Yididya Hambissa

-

Columbus

,

OH



mike was very friendly and diagnosed the issue with my furnace immediately! he pretty much looked at my furnace and knew what the issue was. i needed a new gas valve but the part wasn't in stock so i had to wait a day before he could install it. anna in the office was able to get me a portable heater to get me through the night. everyone i spoke with was very professional and friendly.
---
A breath of fresh air
Ron

-

Columbus

,

OH



Pleasant technicians, thoughtful, polite, efficient and the transaction was as promised, new customer discount and the price for the service was as discussed. I would use them again.
---
Service tech's were forthright and knowledgeable.
Runyan

-

Columbus

,

OH



---
Scammer almost got me!
John

-

Columbus

,

OH



I contacted this business to repair a problem with my furnace. It was obviously an electrical fault, because a breaker was tripped and we could not operate the fan in heat or air conditioning mode. The technicians came to my home, took the front cover off of the furnace and tested a number of electrical connections before informing me that the problem was a failed transformer on the circuit board. The technicians said that they did not have the correct part to repair the transformer on their truck, but a part was going to be delivered. A few minutes later, the technician called me to the basement and showed me imaged on an electronic device of some kind, which he said were cracks in the heat exchanger. The technician announced that he was not going to fix the transformer because the cracks in the heat exchanger made the whole system unsafe and would leak potentially fatal poisonous gas into my home. I asked the technician to quote me a price to replace the furnace, and he eventually did that, but during the time he was there, he became very angry and unpleasant with me, apparently upset by my questioning why we had never had any sort of problems with this unit before other than electrical faults. The technician told me that the danger was so great that he was going to shut off the gas to my furnace (although he said that if I wanted to turn it back on, I could take that risk). I note that the technician did not follow through with shutting off the gas. The technician had told me that he was once a deputy sheriff in western Ohio, and with my three and a half decades as a defense attorney, I found his attitude typical of many law enforcement officers who do not accept anyone questioning what they say. Although we did get a quote to replace the furnace, I was very put off with the "cop attitude" that I was getting, and asked a friend for guidance as to what type of replacement furnace we should get. Based on my friend's suggestion, we asked a technician from another company to come and give us a quote for that company's product. The second technician arrived just after your workers left. Within twenty minutes, that technician had located and repaired a minor electrical fault between the breaker box and the furnace. He performed a test for gas leaks, and even gave a home detector for carbon monoxide/dioxide. The test and the home detector both showed absolutely no indication of any poisonous gas anywhere in our home, including inside the furnace chassis! It takes very clear and convincing evidence to convince me that someone is acting maliciously rather than making an honest mistake. In this instance, I am convinced that this company's technician was acting in a malicious, deceptive and unconscionable manner. There is absolutely nothing whatsoever wrong with the heat exchanger in my furnace. Nevertheless, this technician tried to scare me into purchasing an unneeded replacement furnace by claiming that my furnace was dangerous and then telling me that he was going to shut off the gas so that I would have no heat until I purchased a new, "safe" furnace. This is a clear and egregious violation of the Ohio Consumer Sales Practices Act, Ohio Revised Code Chapter 1345. Needless to say, we will not be calling this business again, and we will share our experience with anyone who asks.
---
Always pleasant and professional
Mark

-

Columbus

,

OH



---
Informative Furnace Checkup
Jake

-

Columbus

,

OH



Our furnace is about a half year old and wasn't working very well. Mike was very helpful, explaining all of the checks. Turns out the filter hadn't been replaced in months and was causing the furnace to struggle. Mike found this quickly, but did a thorough check to make sure everything else was setup and working correctly.
---
Great service
Judy

-

Columbus

,

OH



---
Excellent Service
Arnold

-

Columbus

,

OH



I was left very satisfied
---
Tammy S.
Tune-Up On Bryant Gas Furnace & Lennox AC
Near
Sandy Ridge Dr,

Columbus

,

OH

43204
Anna R.
Near
E 13th Ave,

Columbus

,

OH

43219
Anna R.
Near
E 13th Ave,

Columbus

,

OH

43219
Anna R.
Near
Fairwood Ave,

Columbus

,

OH

43206
Anna R.
Near
Kings Realm Ave,

Columbus

,

OH

43232
Anna R.
Near
Kings Realm Ave,

Columbus

,

OH

43232
Anna R.
Near
Sagewood Ct,

Columbus

,

OH

43235
Michael B.
The filters, the coils, fins, and hoses on an air conditioner unit must be kept in an optimal condition to help the whole unit run smoothly and without strain year-round, for the life of your home. Since the heating and cooling systems carry one of the largest replacement expenses of any mechanical equipment in a home, especially in the Eastland area, it's important to properly maintain it to protect your investment. We can help.