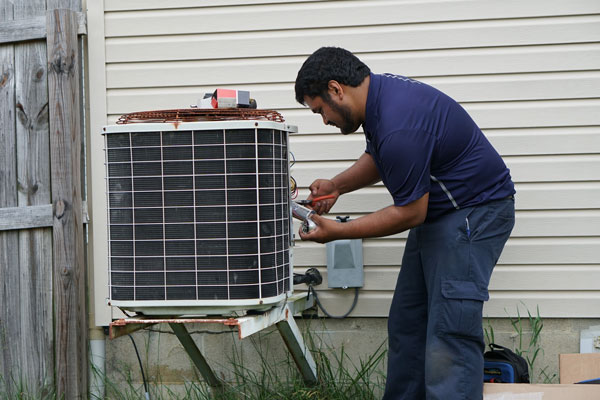 High-Quality Air Conditioner Installation & Replacement Services in Pickerington, OH
Based on our experience, when it comes to something as expensive and intricate as an HVAC system, there's no substitute for seeking the help of a reputable pro. A/C Replacement and Installation require careful precision in sizing. Additionally, installing an A/C system can be dangerous. Without the right skills and experience, it can also be extremely expensive if not done precisely. Hence why you have to have a license issued by the state to work in this business. If you're shopping around for a new air conditioner, our team at
Pickerington Heating & Cooling 
would be more than happy to set you up with a new cooling system from a reputable manufacturer such as
Amana®
! Schedule A/C Installation or Replacement services today!
Featured Deal: Free Online Estimate
We'll provide you with a new HVAC system estimate for free. HVAC replacement doesn't have to break the bank. You can also take advantage of our in-house financing opportunities with affordable monthly installments and low-interest rates for minor and major repairs on your furnace, air conditioning system, heat pump or air quality unit.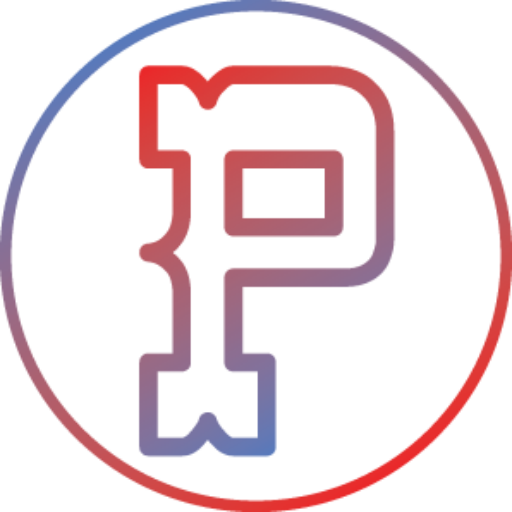 $0 Instant Online Estimate
Book a free in-home estimate
A/C Replacement Services in Pickerington, OH
Deciding Whether to Repair or Replace
Although air conditioners are tough machines that are built to last, nothing lasts forever. Sooner or later, after many summers of faithfully producing cool, crisp air, an A/C will likely run into some kind of problem. We've put together a guide to help Pickerington homeowners decide if it's time to repair or replace their cooling system:
System Efficiency
If your A/C isn't efficient, it won't be able to cool your home as effectively as it was made to, which means it will use more electricity, which will raise your home's monthly bills. A major sign that a home cooling unit isn't very efficient is when there are certain areas in the home, or certain rooms, that don't have consistent temperatures. Hot zones and/or cool zones are more prevalent among older cooling equipment.
Age of System
As a general rule, when an air conditioning system is about 10 to 15 years old, this marks a good timeframe to begin thinking about replacing it, especially if it hasn't been running the best or if energy costs are on the rise. Newer A/C are more efficient, with higher S.E.E.R. ratings and smart thermostat capabilities.

Installation is Quick & Easy
If new system installation is something you're considering, it is essential to hire a certified, reputable contractor like Pickerington Heating & Cooling to perform the job the right way, as HVAC systems are major investments and the installation needs to be performed in a precise way. We are an Amana Advantage Specialist, and we'd be happy to set you up with a high-efficiency Amana Brand® system, among other quality brands we carry.
We'll start by disposing of your old HVAC equipment in a responsible manner. Then, we'll begin installation according to which package you've chosen. We're often able to complete installations within one service call. We'll reconnect the ductwork, calibrate the new system controls, and perform tests on the new system to ensure everything is 100% working order. We'll be sure to clean up after ourselves and be on our way — leaving you and your family more satisfied than when we arrived!
We Service all Brands of HVAC Equipment
We Have HVAC Financing Available
Looking for financing assistance on your next HVAC repair or installation service? We at Pickerington Heating & Cooling have teamed up with Wells Fargo and Carrier® to present a Carrier® Credit Card. Learn more about this offer today!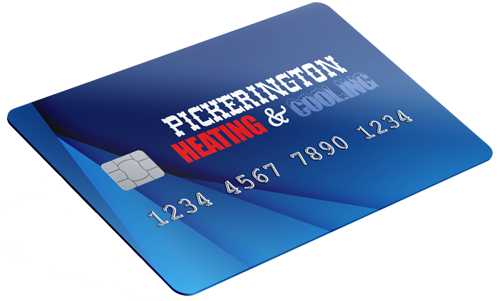 How can we help you?
We're standing by 24/7, ready to answer all of your questions or dispatch emergency services to your home. Give us a call at (614) 837-4026 or submit our online contact form.