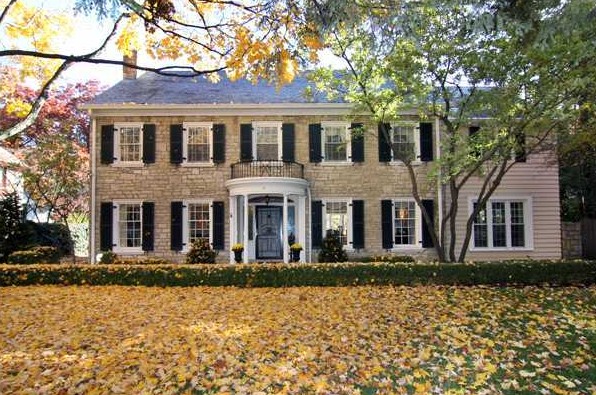 Quality Heating & Cooling Services in Bexley, OH
Are you a Bexley, OH resident or homeowner looking for a reputable, local HVAC contractor with affordable rates to get the most "bang for your buck?" Chances are you landed on us at Pickerington Heating & Cooling. We are proud to offer the people of Bexley quality Heating, Cooling, and Indoor Air Quality products and services at affordable prices with online deals quick and easy financing options. We've been in this industry for over 45 years and in that time we've earned the trust and praise of countless central Ohio area residents and established a reputation as a distinguished family company built on values. Schedule quality services for your furnace, air conditioner, heat pump, humidifier, duct system, and much more today!
Getting to Know Bexley, OH
The City of Bexley was first established as a central Ohio village 112 years ago. Today, Bexley is a sublime historic, tree-lined suburb on the east side of Columbus. It sits along the banks of Alum Creek, near Wolfe Park and the Driving Park — not far east from the famous Franklin Park Conservatory
For many years, Bexley has been the home to Capital University. The population of Bexley is around 13,057 residents. Along with the municipalities of Whitehall, Minerva Park, Upper Arlington, Worthington, and Valleyview, Bexley is considered an enclave of Columbus. Bexley is very rich in culture with arts and entertainment available, as it also serves as a host to all sorts of local events throughout the year.
In addition to its numerous bike trails, Bexley also has the unique status as being a "green community." The city is considered a "Tree City USA" and has a mature canopy and an active Tree Commission and Arboretum. As such, Bexley also has the unique distinction as the first city in the nation known to be officially designated as an arboretum
Because the city is an arboretum, Bexley earned recognition in March of 2013 by the Morton Register of Arboreta, making it the first city in the U.S. to successfully hold this arboretum accreditation. For many years, Bexley has been a part of the Tree City USA program, with residents methodically and meticulously cataloguing over 14,000 trees in all.
Schedule Services in Bexley, OH Today!
So if you're a Bexley homeowner with a heating or cooling problem, asking Alexa or Google questions like "why is my AC blowing warm air?" or "why is my heat pump not turning on?" or "why isn't my furnace working properly?" or "what's wrong with my HVAC system?" or "who's the best HVAC contractor near me?" or any other questions related to an HVAC system, we would be more than happy to come to your home promptly and get you back to breathing easy in superior comfort with peace of mind.
You can call Pickerington Heating & Cooling today at (614) 837-4026, schedule online, or get a free estimate online!
Pickerington Heating & Cooling Reviews in Bexley, OH