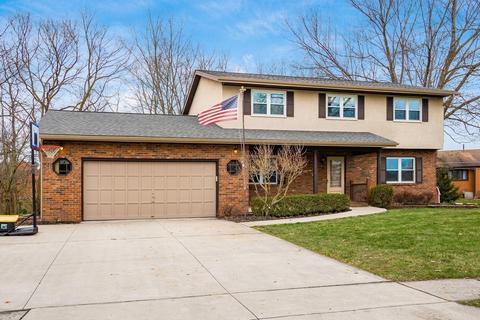 Quality Heating & Cooling Services in Grove City, OH
Are you a Grove City, OH resident or homeowner looking for a reputable, local HVAC contractor with affordable rates to get the most "bang for your buck?" Chances are you landed on us at Pickerington Heating & Cooling. We are proud to offer the people of Grove City quality Heating, Cooling, and Indoor Air Quality products and services at affordable prices with online deals quick and easy financing options. We've been in this industry for over 45 years and in that time we've earned the trust and praise of countless central Ohio area residents and established a reputation as a distinguished family company built on values. Schedule quality services for your furnace, air conditioner, heat pump, humidifier, duct system, and much more today!
Getting to Know Grove City, OH
Having a population of 41,820 people, Grove City is a suburban city near Columbus, in Franklin County. It was founded in 1852. Up until the mid-19th century, the area that is now Grove City was a frontier wilderness filled with maple, oak, beech, walnut, dogwood, and other native trees. The area's first European settler, Hugh Grant, ran a gristmill in Pittsburgh. Grant would transport excess goods down the Ohio River to sell and afterward he would return to Pittsburgh on foot. During one of these trips, in 1803, he passed through the Scioto Valley region and decided to purchase the land that would become Grove City.
Later, Grove City's official founder, William F. Breck, bought 15.25 acres of the farmland that was owned by Hugh Grant, Jr., son of the first settler in Jackson Township. He then added 300 more acres to use for farming. Nevertheless, Breck's original plan changed when he realized the potential for growth since Harrisburg Turnpike passed through the area to the state capital, Columbus. Realizing the potential of the land, Breck envisioned a new village complete with a school, church, stores, blacksmith and carpenter shops. He then formed a commission with George Weygandt, William Sibray and Jeremiah Smith and platted the village on the east side of Broadway in 1852.
Schedule Services in Grove City, OH Today!
So if you're a Grove City homeowner with a heating or cooling problem, asking Alexa or Google questions like "why is my AC blowing warm air?" or "why is my heat pump not turning on?" or "why isn't my furnace working properly?" or "what's wrong with my HVAC system?" or "who's the best HVAC contractor near me?" or any other questions related to an HVAC system, we would be more than happy to come to your home promptly and get you back to breathing easy in superior comfort with peace of mind.
You can call Pickerington Heating & Cooling today at (614) 837-4026, schedule online, or get a free estimate online!
Pickerington Heating & Cooling Reviews in Grove City, OH