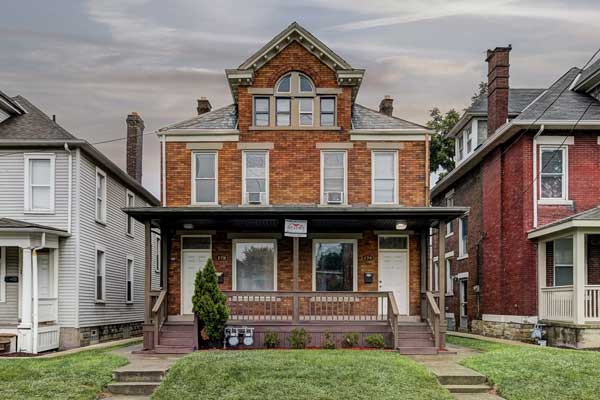 Quality Heating & Cooling Services in Groveport, OH
Are you a Groveport, OH resident or homeowner looking for a reputable, local HVAC contractor with affordable rates to get the most "bang for your buck?" Chances are you landed on us at Pickerington Heating & Cooling. We are proud to offer the people of Groveport quality Heating, Cooling, and Indoor Air Quality products and services at affordable prices with online deals quick and easy financing options. We've been in this industry for over 45 years and in that time we've earned the trust and praise of countless central Ohio area residents and established a reputation as a distinguished family company built on values. Schedule quality services for your furnace, air conditioner, heat pump, humidifier, duct system, and much more today!
Getting to Know Groveport, OH
The City of Groveport has a population of 5,363 people. Another suburb of the City of Columbus, Groveport has a total area of a little less than nine square miles; it was the home of the historic horse expert, John Solomon Rarey, who earned acclaim during the 19th-century when he developed the well-known "Rarey Technique" for rehabbing horses.
In 1846, Groveport had its roots as a single entity, when then rivaling towns Wert's Grove and Rareysport ended up merging together. Since 1847, a post office with the name Groveport has been in operation. The city houses the historic Groveport Log House, which was constructed in 1815. In 1974, it was moved to its current location near the Groveport Cemetery.
Because of the city's proximity to the Air National Guard Base and Rickenbacker International Airport, several large corporations have made their headquarters or a significant part of their operations in Groveport, stimulating the local economy. Among these many major companies, there is Amazon.com, Eddie Bauer, Gap, Spiegel Brands, FedEx, American Electric Power and VistaPrint.
Among the many things to do in Groveport, residents and visitors enjoy the Alum Creek bike trail, Three Creeks Metro Park, Motts Military Museum, Groveport Aquatics Center, and Walnut Woods Metro Park.
Schedule Services in Groveport, OH Today!
So if you're a Groveport homeowner with a heating or cooling problem, asking Alexa or Google questions like "why is my AC blowing warm air?" or "why is my heat pump not turning on?" or "why isn't my furnace working properly?" or "what's wrong with my HVAC system?" or "who's the best HVAC contractor near me?" or any other questions related to an HVAC system, we would be more than happy to come to your home promptly and get you back to breathing easy in superior comfort with peace of mind.
You can call Pickerington Heating & Cooling today at (614) 837-4026, schedule online, or get a free estimate online!
Pickerington Heating & Cooling Reviews in Groveport, OH