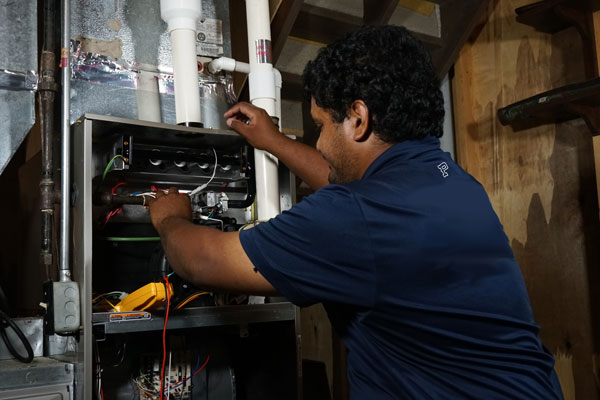 Residential Furnace Repair, Maintenance & Installation in Pickerington, OH
Is your heating system giving you problems this winter or showing signs of old age? Do you need a new home heating system or some sort of repair to your existing one? When you're looking for a trustworthy HVAC technician in your area to fix your furnace, install a new heating system, or perform seasonal maintenance, Pickerington Heating & Cooling is the contractor to call!
No matter what your home heating system needs might be, we are more than happy to help! Whether it be furnace replacement, furnace repairs, and/or maintenance and furnace tune-ups, we can assist with anything and everything related to a heat pump as well. We have fast and easy financing options, online deals, and because we are a family run business with a customer-driven mission, we guarantee customer satisfaction overall! Choose Pickerington Heating & Cooling for your next heating needs!
Pickerington Heating & Cooling
Heating System Services
For those of us who've resided here in Ohio during the winter, we know how bitter and cold this time of year tends to be. Heading into these frigid months, homeowners are wise to make sure their heating systems are good to go and in prime working order — ready and reliable enough to endure the cold season without any major issues. Get a free quote today!

Furnace Repair
Does your furnace need to be repaired to restore heat in your home? Learn more about our Furnace Repair services!

Furnace Maintenance
Ready for routine furnace maintenance? Learn more about the benefits, our furnace tune-ups, and our maintenance agreement.

Furnace Installation
Time to upgrade or replace your furnace? We have a number of top-HVAC brands to choose from. Learn more today!

Heat Pump Repair
Broken heat pump? We can fix it, no matter the make, model or age! Learn more about our Heat Pump Repair services today.

Heat Pump Maintenance
Does your heat pump need a tune-up? Learn more about the benefits of maintenance and our maintenance agreement.

Heat Pump Installation
Time to replace your existing heat pump or install a new one? We have a number of brands to choose from. Learn more today!
Featured Deal: Furnace Tune-Up + Safety Check
Protect the system that keeps your family warm all winter long by scheduling regular furnace maintenance services from a trusted HVAC professional at Pickerington Heating & Cooling. Our technicians would be happy to perform a Furnace Tune-Up + Safety Check! Claim this deal today!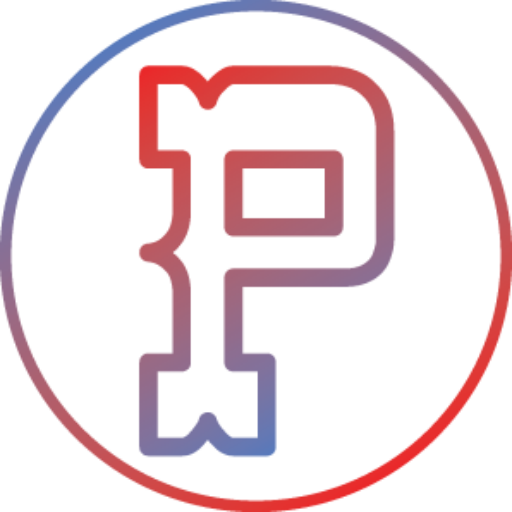 $69 Furnace Tune-Up + Safety Check
Save $30 | Regular $99
Service Maintenance Agreement (SMA)
Never Miss a Maintenance Appointment
To avoid unpleasant heating system problems, we suggest taking advantage of our Service Maintenance Agreement (SMA) to have maintenance performed before each season every year. Our SMAs are our way of helping our customers get the most efficiency out of their heating system, enhancing its performance and increasing its lifespan, while substantially decreasing the threat of unexpected problems down the road. The following is a list of some of the things we do during heating system maintenance:
Check, clean and adjust ignition/pilot assembly
Cleaning your fan's blower motor on indoor unit
Confirm you have proper and adequate ventilation
Testing furnace for carbon monoxide and gas leaks
Inspect safety controls, switches, and motors to confirm proper function
Checking system for code violations and safety risks
Check and test function and setting on indoor unit fan motor
and more!

Home Heating Safety Tips
We hope you're enjoying a warm and cozy winter season in your well-heated, Central Ohio home. More importantly than comfort, however, we want you to keep your home safe throughout the winter and holidays. We've put together the following general three home heating safety tips to follow to avoid any hazardous circumstances:
1.) Create Safe Spaces
Anything that is flammable or combustible should be kept at least three feet away from any and all heating equipment and heat sources, including furnaces, fireplaces, and portable space heaters. This area should also be a "kid free zone."
2.) Test Smoke Alarms
Don't forget to test your smoke alarms monthly and make sure you have carbon monoxide (CO) alarms installed throughout your home to avoid the risk of CO poisoning and test them monthly as well. Replace batteries for all alarms periodically, and as needed.
3.) Report Gas Concerns
If you smell gas in your home or emanating from your gas heater, do not turn on the appliance or ignite it. Evacuate your home immediately if you suspect gas is leaking and call your local fire department or gas company before re-entering.
We Service all Brands of HVAC Equipment

Installation is Quick & Easy
If new system installation is something you're considering, it is essential to hire a certified, reputable contractor like Pickerington Heating & Cooling to perform the job the right way, as HVAC systems are major investments and the installation needs to be performed in a precise way. We are an Amana Advantage Specialist, and we'd be happy to set you up with a high-efficiency Amana Brand® system, among other quality brands we carry.
We'll start by disposing of your old HVAC equipment in a responsible manner. Then, we'll begin installation according to which package you've chosen. We're often able to complete installations within one service call. We'll reconnect the ductwork, calibrate the new system controls, and perform tests on the new system to ensure everything is 100% working order. We'll be sure to clean up after ourselves and be on our way — leaving you and your family more satisfied than when we arrived!
We Have HVAC Financing Available
Looking for financing assistance on your next HVAC repair or installation service? We at Pickerington Heating & Cooling have teamed up with Wells Fargo and Carrier® to present a Carrier® Credit Card. Learn more about this offer today!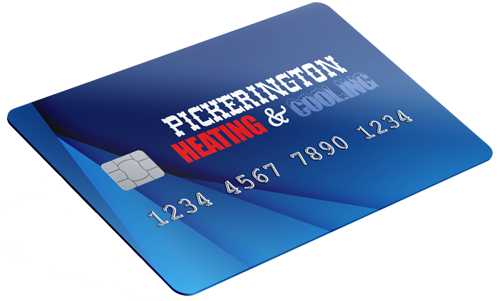 How can we help you?
We're standing by 24/7, ready to answer all of your questions or dispatch emergency services to your home. Give us a call at (614) 837-4026 or submit our online contact form.