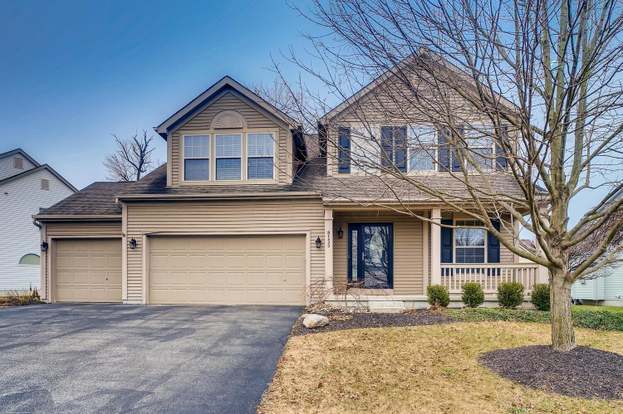 Quality Heating & Cooling Services in Reynoldsburg, OH
Are you a Berwick, OH resident or homeowner looking for a reputable, local HVAC contractor with affordable rates to get the most "bang for your buck?" Chances are you landed on us at Pickerington Heating & Cooling. We are proud to offer the people of Reynoldsburg quality Heating, Cooling, and Indoor Air Quality products and services at affordable prices with online deals quick and easy financing options. We've been in this industry for over 45 years and in that time we've earned the trust and praise of countless central Ohio area residents and established a reputation as a distinguished family company built on values. Schedule quality services for your furnace, air conditioner, heat pump, humidifier, duct system, and much more today!
Getting to Know Reynoldsburg, OH
Also considered the "birthplace" of the "commercial tomato," the City of Reynoldsburg is located in Licking, Fairfield, and Franklin counties. The community of 38,327 is a suburb of Columbus, originally called Frenchtown, after John French. It was plotted in 1831. With a total area of 11.24 square miles, the Blacklick Creek flows through Reynoldsburg.
The city has a total of six elementary schools, four junior high (or middle) schools and two high schools. The City's Parks and Recreation Department manages a total of 275 acres of land with a total of nine major parks. Additionally, the first Franklin County Metro Park was established in 1948 in Reynoldsburg. There, visitors enjoy the Blacklick Woods and Blacklick Woods Golf Course, which is a 643-acre park featuring golf, a variety of trails, what is considered among the eldest Beech-maple forests found in central Ohio, a hill for winter sledding, a nature center, and a State Nature Preserve nestled within the Blacklick Woods, having been named after Walter A. Tucker.
Although L Brands is the largest employer in Reynoldsburg, the city is also the home of the offices of the Ohio Department of Agriculture, the Ohio Fire Academy and the State Fire Marshal.
Reynoldsburg is considered by many as "The Birthplace of the Tomato," because the first commercial type of tomato was engineered there during the 19th century and the city hosts the Tomato Festival there every year in August since it began in 1965.
Schedule Services in Reynoldsburg, OH Today!
So if you're a Reynoldsburg homeowner with a heating or cooling concern, asking Alexa or Google questions like "why is my A/C blowing warm air?" or "why is my heat pump not turning on?" or "why isn't my furnace working properly?" or "what's wrong with my HVAC system?" or "who's the best HVAC contractor near me?" or any other questions related to an HVAC system, we would be more than happy to come to your home promptly and get you back to breathing easy in superior comfort with peace of mind.
You can call Pickerington Heating & Cooling today at (614) 837-4026, schedule online, or get a free estimate online!
Pickerington Heating & Cooling Reviews in Reynoldsburg, OH