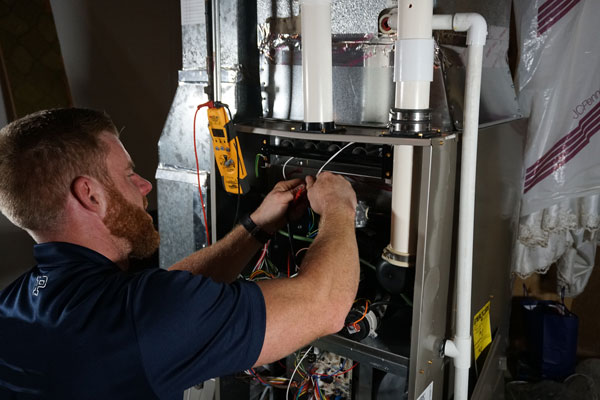 High-Quality Furnace Maintenance Services in Pickerington, OH
When it comes to promoting our preventative maintenance services, we are committed to giving our customers a more complete understanding that's in line with our values. Having one of our friendly certified professionals perform tune-up services on your furnace will greatly reduce the chances of unexpected problems surfacing during the colder months of the year (when reputable HVAC companies are swamped with either repairing or installing furnaces). However, what makes seasonal maintenance even more appealing is that when it's performed regularly, it will drastically increase the lifespan of your furnace, boosting its level of efficiency which will reduce your monthly heating costs and keep your home safer. In the end, ultimately, if you have a new furnace, remember that regular maintenance is required to keep your warranty valid.
Schedule Furnace Maintenance services
with
Pickerington Heating & Cooling
today!
Featured Deal: Furnace Tune-Up + Safety Check
Protect the system that keeps your family warm all winter long by scheduling regular furnace maintenance services from a trusted HVAC professional at
Pickerington Heating & Cooling.
Our technicians would be happy to perform a
Furnace Tune-Up + Safety Check!
Claim this deal today!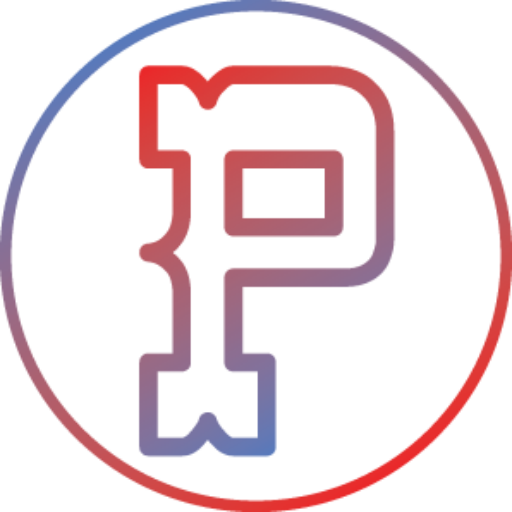 $69 Furnace Tune-Up + Safety Check
Save $30 | Regular $99
Furnace Maintenance Services in Pickerington, OH
Top Reasons Why Maintenance is Essential
Being regular or consistent with having preventative maintenance performed is a furnace's best friend. Below are our Top Reasons Why Furnace Maintenance is Essential:
Lowers Your Heating Costs
Inside the unit and outside, dust and dirt builds up and causes issues. After a while, this hinders the system's efficiency and its performance capacity, as it will start to need more fuel than before to keep up. By properly maintaining your expensive heating equipment, you are able to avoid this increase in costs, which only gets worse as time goes on. You could say a furnace that's cared for is loved, and a loved furnace runs at its best, as it should. And you can count on that system to share that love right back with you in heating cost relief.
Because Safety Comes First
Because most of the residential furnaces we work on are fueled by natural gas, we have to emphasize the importance of safety. Furnaces that burn natural gas are far, far more unpredictable and they can be dangerous when they aren't being inspected on a routine schedule. During a furnace maintenance inspection, our technicians check your gas line and
heat exchanger
to see if there's any carbon monoxide issues. If you have an electric furnace, this doesn't mean you are immune to safety hazards. Wiring can often be a safety concern when it comes to electric furnaces. Bad wiring can cause electrical fires and other problems.
Prevents Bigger Problems
A lot of homeowners don't know this. However, an estimated 85 percent of the repairs we do to furnaces could have been prevented with maintenance. Those homeowners who understand this best are usually advocates of having us perform it on schedule every fall, as it saves them time, money, and headaches down the road. Take advantage of our
12-Month Service Maintenance Agreement
today!
Maintaining Your Warranty
Whenever we install a new furnace, the equipment's manufacturer extends a warranty and requires the customer to have regular maintenance performed by a certified professional to keep this warranty valid and active. If a customer fails to do so, or neglects having it done for even a single season, the warranty becomes worthless. After that, if something happens, the customer is stuck in a bad position, having to pay for repairs and replacement parts on a newer system out of their own pocket. Ask us about our warranty on repairs and installations!
Service Maintenance Agreement (SMA)
Never Miss a Maintenance Appointment
To avoid unpleasant heating system problems, we suggest taking advantage of our
Service Maintenance Agreement (SMA)
to have maintenance performed before each season every year. Our
SMAs
are our way of helping our customers get the most efficiency out of their heating system, enhancing its performance and increasing its lifespan, while substantially decreasing the threat of unexpected problems down the road. The following is a list of some of the things we do during heating system maintenance:
Check, clean and adjust ignition/pilot assembly
Cleaning your fan's blower motor on indoor unit
Confirm you have proper and adequate ventilation
Testing furnace for carbon monoxide and gas leaks
Inspect safety controls, switches, and motors to confirm proper function
Checking system for code violations and safety risks
Check and test function and setting on indoor unit fan motor
and more!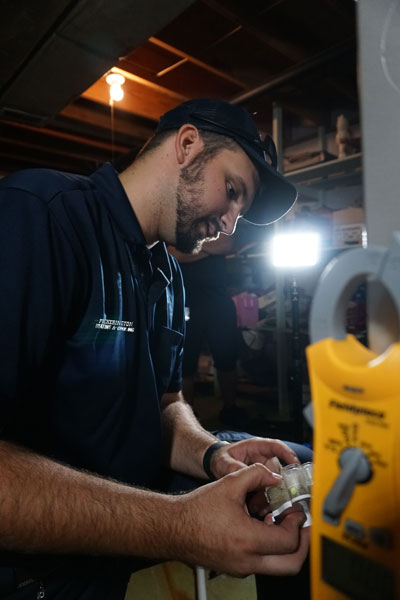 We Service all Brands of HVAC Equipment
We Have HVAC Financing Available
Looking for financing assistance on your next HVAC repair or installation service? We at Pickerington Heating & Cooling have teamed up with Wells Fargo and Carrier® to present a Carrier® Credit Card. Learn more about this offer today!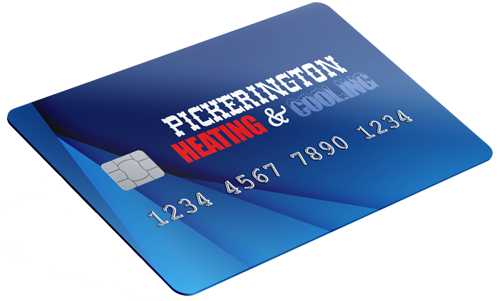 How can we help you?
We're standing by 24/7, ready to answer all of your questions or dispatch emergency services to your home. Give us a call at (614) 837-4026 or submit our online contact form.