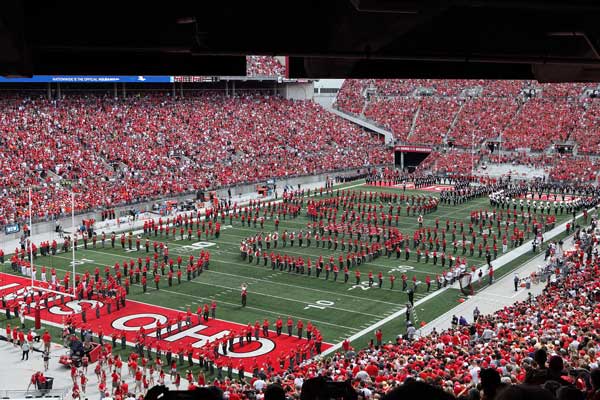 Quality Heating & Cooling Services in Columbus, OH
Are you a Columbus, OH resident or homeowner looking for a reputable, local HVAC contractor with affordable rates to get the most "bang for your buck?" Chances are you landed on us at Pickerington Heating & Cooling. We are proud to offer the people of Columbus quality Heating, Cooling, and Indoor Air Quality products and services at affordable prices with online deals quick and easy financing options. We've been in this industry for over 45 years and in that time we've earned the trust and praise of countless central Ohio area residents and established a reputation as a distinguished family company built on values. Schedule quality services for your furnace, air conditioner, heat pump, humidifier, duct system, and much more today!
Getting to Know Columbus, OH
Columbus isn't just the State Capital of Ohio, and the home of the beloved OSU Buckeyes, Blue Jackets, and Crew. Columbus is also the most densely populated city in the state by far and one of the biggest in the nation. With just under a million people residing in Columbus, the population is around three times that of any other city in Ohio. Columbus is also ranked as the 14th most heavily populated city in the nation and it's number two in the midwest, with only Chicago having more people living there.
Named after the infamous European explorer, Christopher Columbus, the city was at one time home to several Native American settlements, which had been on the banks of the Scioto River. Franklinton, which is now a neighborhood within the city, was the first European settlement; it was laid out in 1797. Later, Columbus was settled in 1812, at the confluence of the Scioto River and the Olentangy River. It took on the role of state capital four years after being founded, and in 1824 became the Franklin County seat.
With a diverse economy strengthened by government, banking, insurance, education, food, steel, defense, aviation, health care, clothes, logistics, energy, medical research, retail, hospitality, and technology — the metropolitan area of Columbus is home to the world's largest private research and development foundation, the world's largest clearinghouse of chemical information and last but not least, The Ohio State University, which is among the largest and most prestigious universities in the nation.
Yet these are only a few things on an extremely long list. We could devote entire pages on the rich culture and history of Columbus, and the seemingly endless number of fun things one can do in the city.
Schedule Services in Columbus, OH Today!
So if you're a Columbus homeowner with a heating or cooling problem, asking Alexa or Google questions like "why is my AC blowing warm air?" or "why is my heat pump not turning on?" or "why isn't my furnace working properly?" or "what's wrong with my HVAC system?" or "who's the best HVAC contractor near me?" or any other questions related to an HVAC system, we would be more than happy to come to your home promptly and get you back to breathing easy in superior comfort with peace of mind.
You can call Pickerington Heating & Cooling today at (614) 837-4026, schedule online, or get a free estimate online!
Pickerington Heating & Cooling Reviews in Columbus, OH