High-Quality iWave-R Services in Pickerington, OH
With the recent pandemic and shutdown reshaping the way we live, the iWave-R has risen in popularity and has been in demand as it's believed by experts to be very helpful in cleaning air and killing airborne microbes and viruses traveling around within indoor air supplies. This innovative air purification system is available at an extremely modest-price considering the type of job it does and how it never requires cleaning or maintenance.
If you're ready to improve your home's Indoor Air Quality with the iWave-R, look no further than your friends at Pickerington Heating & Cooling! We'd be happy to install the iWave-R by iWave Air®. Call us to schedule iWave-R installation services today!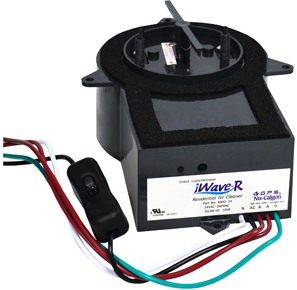 What is Indoor Air Quality?
"Indoor air quality" refers to the quality of the air in a home, school, office, or another building environment. The potential impact of indoor air quality on human health nationally can be noteworthy for several reasons:
Americans, on average, spend approximately 90 percent of their time indoors, where the concentrations of some pollutants are often 2 to 5 times higher than typical outdoor concentrations.
People who are often most susceptible to the adverse effects of pollution (e.g., the very young, older adults, people with the cardiovascular or respiratory disease) tend to spend even more time indoors.
Indoor concentrations of some pollutants have increased in recent decades due to such factors as energy-efficient building construction (when it lacks sufficient mechanical ventilation to ensure adequate air exchange) and increased use of synthetic building materials, furnishings, personal care products, pesticides, and household cleaners. (Source)
Effects on Human Health
Health effects associated with indoor air pollutants include:
Irritation of the eyes, nose, and throat.
Headaches, dizziness, and fatigue.
Respiratory diseases, heart disease, and cancer.
The link between some common indoor air pollutants (e.g., radon, particle pollution, carbon monoxide, Legionella bacterium) and health effects is very well established.
Humidifier Services in Pickerington, OH
In the wake of the Covid-19 pandemic, the iWave-R has gained popularity as being useful in keeping homes free from airborne viruses. The iWave-R is an air purification device that is very affordable and highly innovative. The system is useful in any HVAC system that utilizes ductwork to transport air. It works by targeting outgoing air as it passes through the air ducts over the system's ion generator. Before this treated air is blown out into the residence, the iWave-R kills airborne bacteria, mold, viruses, pathogens, and allergens in the air supply. Furthermore, it cleans out other types of pollution and removes odors and smoke. Because of this, it helps create superior indoor air quality without any byproducts.
Experts compare the iWave-R's innovative technology to how nature works in purifying the air in the heart; pressure and energy work to purify the air. These natural processes include ocean waves, rain, waterfalls, wind, lightning, and more, which cause molecules to break apart, leaving a healthy and clean breathing environment. However, one of the most significant differences between the iWave-R and nature's processes is that the iWave'R doesn't leave behind unnecessary byproducts. In essence, however, this process usually forms harmful ozone gases.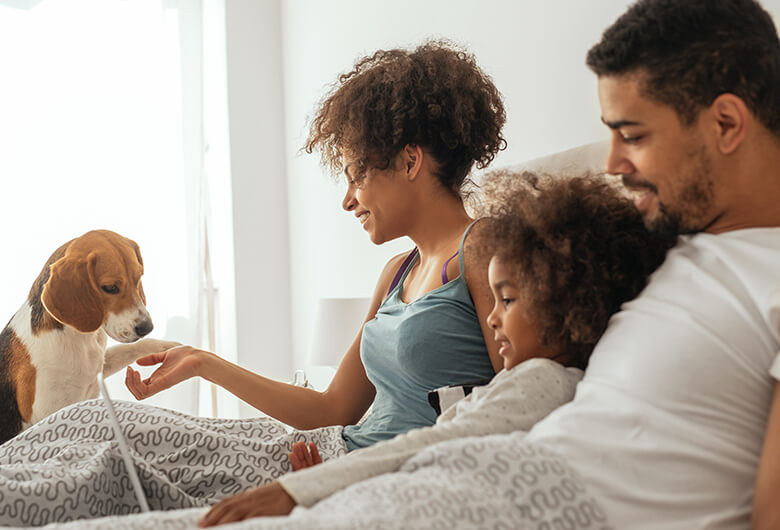 Installation is Quick & Easy
If Indoor Air Quality system installation is something you're considering, it is essential to hire a certified, reputable contractor like Pickerington Heating & Cooling to perform the job the right way, as HVAC systems are major investments and the installation needs to be performed in a precise way. We are proud to carry iWave Air® products, and we'd be happy to set you up with a high-efficiency system, among other quality brands we carry.
We'll start by disposing of your old HVAC equipment in a responsible manner. Then, we'll begin installation according to which package you've chosen. We're often able to complete installations within one service call. We'll reconnect the ductwork, calibrate the new system controls, and perform tests on the new system to ensure everything is 100% working order. We'll be sure to clean up after ourselves and be on our way — leaving you and your family more satisfied than when we arrived!
We Have HVAC Financing Available
Looking for financing assistance on your next HVAC repair or installation service?  We offer user-friendly, straightforward HVAC financing options to finance your new HVAC system.