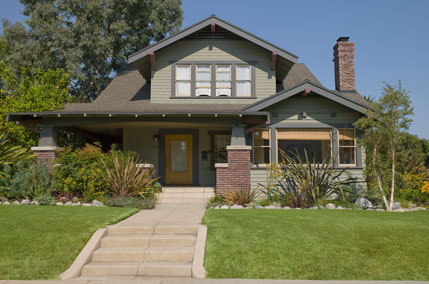 Quality Heating & Cooling Services in Dublin, OH
Are you a Dublin, OH resident or homeowner looking for a reputable, local HVAC contractor with affordable rates to get the most "bang for your buck?" Chances are you landed on us at Pickerington Heating & Cooling. We are proud to offer the people of Dublin quality Heating, Cooling, and Indoor Air Quality products and services at affordable prices with online deals quick and easy financing options. We've been in this industry for over 45 years and in that time we've earned the trust and praise of countless central Ohio area residents and established a reputation as a distinguished family company built on values. Schedule quality services for your furnace, air conditioner, heat pump, humidifier, duct system, and much more today!
Getting to Know Dublin, OH
The City of Dublin is located in Franklin, Delaware, and Union counties and has a population of approximately 41,750 people.
Although Dublin's earliest settlements go back to as early as 1802, the village that would later be called Dublin didn't start taking shape until the arrival of the Sells family from Huntingdon, Pa. Historical records say the two Sells brothers had purchased 400 acres of land on the west bank of the Scioto River as a gift for their brother, John Sells.
By roughly 1833, Dublin had several mills in operation and a single store. However, oddly enough, the town was said to have been a small one with only about 681 residents all the way up to the 1970s, when the population finally started growing. This happened because of the construction of an outer belt surrounding the City of Columbus (Interstate 270), caused the population to explode in what relatively speaking seemed like overnight. This rapid growth was spearheaded by the acquisition of several major corporate headquarters that came to the area, in addition to the growth of the well-known Muirfield Village Golf Club. Dublin was officially declared a city in the year 1987 when it reached a population of 5,000 residents.
Schedule Services in Dublin, OH Today!
So if you're a Dublin homeowner with a heating or cooling problem, asking Alexa or Google questions like "why is my AC blowing warm air?" or "why is my heat pump not turning on?" or "why isn't my furnace working properly?" or "what's wrong with my HVAC system?" or "who's the best HVAC contractor near me?" or any other questions related to an HVAC system, we would be more than happy to come to your home promptly and get you back to breathing easy in superior comfort with peace of mind.
You can call Pickerington Heating & Cooling today at (614) 837-4026, schedule online, or get a free estimate online!
Pickerington Heating & Cooling Reviews in Dublin, OH