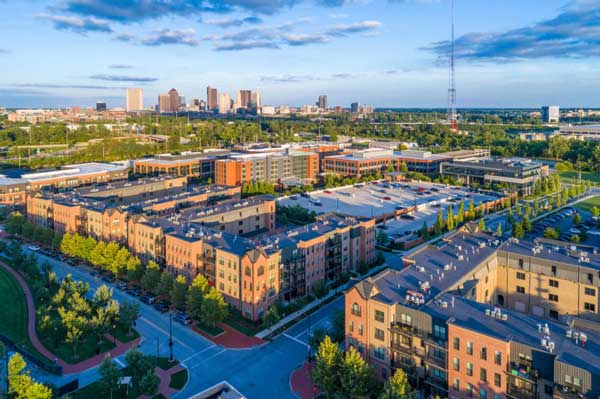 Quality Heating & Cooling Services in Grandview Heights, OH
Are you a Grandview Heights, OH resident or a homeowner looking for a reputable, local HVAC contractor with affordable rates to get the most "bang for your buck?" Chances are you landed on us at Pickerington Heating & Cooling. We are proud to offer the people of Grandview Heights quality Heating, Cooling, and Indoor Air Quality products and services at affordable prices with online deals quick and easy financing options. We've been in this industry for over 45 years and in that time we've earned the trust and praise of countless central Ohio area residents and established a reputation as a distinguished family company built on values. Schedule quality services for your furnace, air conditioner, heat pump, humidifier, duct system, and much more today!
Getting to Know Grandview Heights, OH
Grandview Heights is a city in Franklin County with a population of 6,536, according to the 2010 U.S. census. Although it was a part of Marble Cliff in the beginning, the city is one of the first suburban areas of Columbus. It was first settled in 1890. However, it was incorporated as the "Hamlet of Marble Cliff" in 1901. In 1906, nonetheless, Grandview Heights became its own village. In 1931, it became a city.
With a total area of 1.33 miles (all of which is land), Grandview Heights has its own policing and fire fighting departments in addition to its own independent school district. The city's neighboring municipality, Marble Cliff, has an agreement with Grandview Heights to provide these services to its own inhabitants. Grandview Heights is conveniently located close to most of central Ohio's major conduits.
It's only a few minutes from Downtown Columbus, the Columbus Museum of Art, the Greater Columbus Convention Center, Ohio Stadium, COSI, Huntington Park, and Columbus' Arena District. However, you don't have to go far to satisfy any craving for local flavor. Within its own city limits, Grandview Heights also has a wide variety of shopping, dining, coffee, and craft beer.
Schedule Services in Grandview Heights, OH Today!
So if you're a Grandview Heights homeowner with a heating or cooling problem, asking Alexa or Google questions like "why is my AC blowing warm air?" or "why is my heat pump not turning on?" or "why isn't my furnace working properly?" or "what's wrong with my HVAC system?" or "who's the best HVAC contractor near me?" or any other questions related to an HVAC system, we would be more than happy to come to your home promptly and get you back to breathing easy in superior comfort with peace of mind.
You can call Pickerington Heating & Cooling today at (614) 837-4026, schedule online, or get a free estimate online!
Pickerington Heating & Cooling Reviews in Grandview Heights, OH