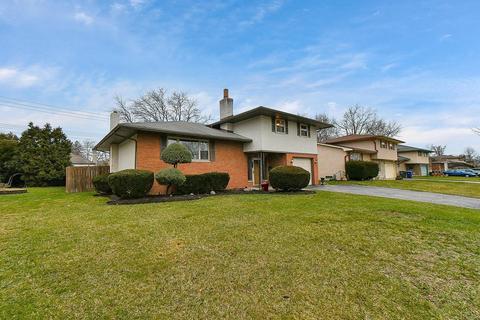 Quality Heating & Cooling Services in Berwick, OH
Are you a Berwick, OH resident or homeowner looking for a reputable, local HVAC contractor with affordable rates to get the most "bang for your buck?" Chances are you landed on us at Pickerington Heating & Cooling. We are proud to offer the people of Berwick quality Heating, Cooling, and Indoor Air Quality products and services at affordable prices with online deals quick and easy financing options. We've been in this industry for over 45 years and in that time we've earned the trust and praise of countless central Ohio area residents and established a reputation as a distinguished family company built on values. Schedule quality services for your furnace, air conditioner, heat pump, humidifier, duct system, and much more today!
Getting to Know Berwick, OH
A neighborhood on the City of Columbus' east side, Berwick is well known for its welcoming community atmosphere and warm nature. Berwick is diverse and has a large population of Jewish and African American residents. It has also been the home of many notable Central Ohio figures like former Columbus Mayor Michael Coleman and famous Buckeye Football legend Archie Griffin, the only person to ever win the Heisman Trophy two times.
From a historical perspective, the first homes built in Berwick go back to 1927 and within a few years of their completion, the neighborhood experienced a population increase during the beginning of the 1950s.
The border of Berwick is Livingston Avenue to the North, James Road to the East, and Interstate 70 to the South and West. Currently, the population has been fixed around 4,322 people, according to recent estimates.
Schedule Services in Berwick, OH Today!
So if you're a Berwick homeowner with a heating or cooling problem, asking Alexa or Google questions like "why is my AC blowing warm air?" or "why is my heat pump not turning on?" or "why isn't my furnace working properly?" or "what's wrong with my HVAC system?" or "who's the best HVAC contractor near me?" or any other questions related to an HVAC system, we would be more than happy to come to your home promptly and get you back to breathing easy in superior comfort with peace of mind.
You can call Pickerington Heating & Cooling today at (614) 837-4026, schedule online, or get a free estimate online!
Pickerington Heating & Cooling Reviews in Berwick, OH