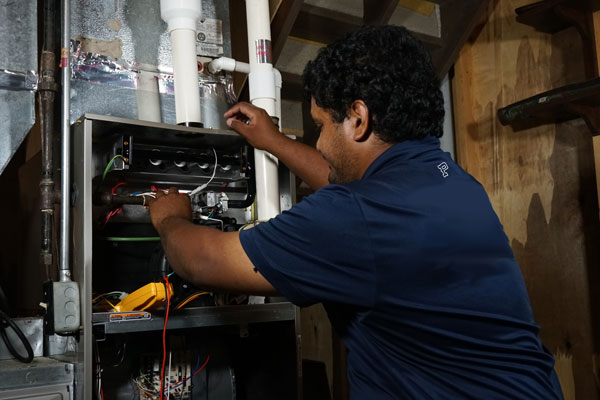 Premium Furnace Installation & Replacement in Pickerington, OH
At Pickerington Heating & Cooling , we treat our customers like we would like to be treated if we were in their shoes making such a major home-buying decision. As such, we treat our customers with respect, courtesy, and professionalism with the utmost care and unwavering honesty. We assure you there will not be any sort of pressure throughout the whole process, and we don't sway you toward replacement if it's not necessary. We offer financing options and online deals to help ease the stress of payment.
When it comes to making a major buying decision such as HVAC installation, we want our customers to feel as comfortable as possible. We want you to be well informed with full confidence moving forward. We want you to be so happy with the entire process, from the first call to finish, that you won't hesitate to tell your friends and family about us, should they ever need some kind of HVAC product or service. Schedule Furnace Installation & Replacement services today!
Featured Deal: Free Online Estimate
We'll provide you with a new HVAC system estimate for free. HVAC replacement doesn't have to break the bank. You can also take advantage of our in-house financing opportunities with affordable monthly installments and low-interest rates for minor and major repairs on your furnace, air conditioning system, heat pump or air quality unit.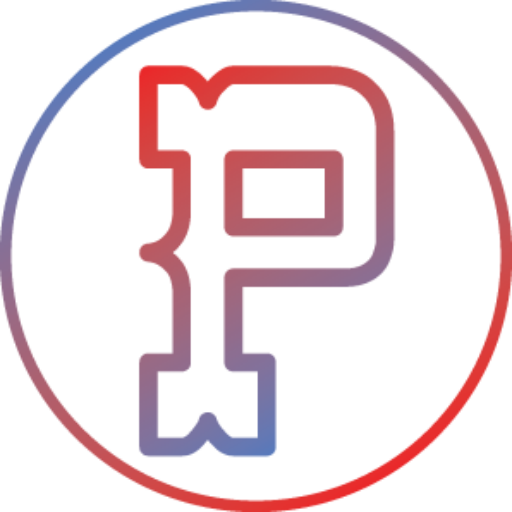 $0 Instant Online Estimate
Book a free in-home estimate
Furnace Replacement Services in Pickerington, OH
Deciding Whether to Repair or Replace
Although furnaces are tough machines that are built to last, nothing lasts forever. Sooner or later, after many winters of faithfully producing heat, eventually, a furnace runs into some kind of problem. We've put together a guide to help Pickerington homeowners decide if it's time to repair or replace their furnaces:
Age of System
The average life of a home heating unit is usually between 15 and 20 years. As such, a homeowner should compare their furnace's age to how well it's been performing in recent years. If you don't know how old your equipment is, or when it was installed, you can usually find the date of installation written on the unit's face. Important factors that affect the lifespan include how well it was maintained, the frequency and cost of repairs, and the accuracy and workmanship of those repairs as well as the initial installation.
Safety
Anytime it comes to any sort of heat-generating equipment or appliance, safety should be something that is taken very seriously. If a furnace poses any sort of health or safety risk, it needs to be taken care of. If the repair work to resolve the safety hazard is expensive, temporary, or done to be unprofessional, replacement should be considered.
History of Repairs
Consider the amount you've spent on repairs since owning the unit. If the cost of repair is less than 50% of the cost of replacement, we recommend repairing your system. But keep in mind other factors like age, efficiency, etc.
System Efficiency
If your furnace isn't very efficient, it won't be able to heat your home as effectively as it was made to, which means it will use more gas or electricity, which will raise your home heating bills. A major sign that a home heating unit isn't very efficient is when there are certain areas in the home, or certain rooms, that don't have consistent temperatures. Hot zones and/or cool zones are more prevalent among older heating equipment. When a furnace is older and outdated, it has to strive harder to heat the entire home.
When to Repair vs. Replace Your Furnace
It's a common question we get from homeowners, new and old: "Should I repair or replace my furnace?" There are many factors to consider when making this decision. Here are a few reasons to lean toward repairing your furnace over replacing it.

Age of Unit
The lifespan of a furnace is 15-20 years on average. If your furnace 10 years or younger, we recommend looking into repair. We also highly recommend keeping up with routine maintenance to keep the warranty in good standing. Some repairs may be covered under certain manufacturer warranties.

History of Repairs
Consider the amount you've spent on repairs since owning the unit. If the cost of repair is less than 50% of the cost of replacement, we recommend repairing your system. But keep in mind other factors like age, efficiency, etc.

Unit is in Good Shape
If your furnace is showing symptoms of an issue (i.e. strange noises, odors, etc.) we recommend scheduling a diagnostic service call to determine whether it's fixable or time for a replacement. If we determine your furnace simply needs to be repaired, we won't even try to sell you a new system!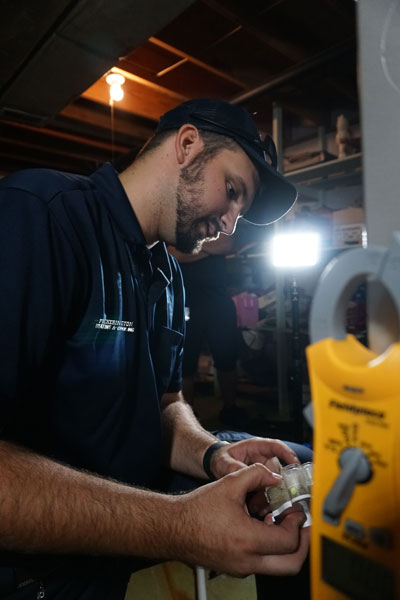 We Service all Brands of HVAC Equipment
We Have HVAC Financing Available
Looking for financing assistance on your next HVAC repair or installation service? We at Pickerington Heating & Cooling offer a variety of financing options to fit your budget. Learn more about this offer today!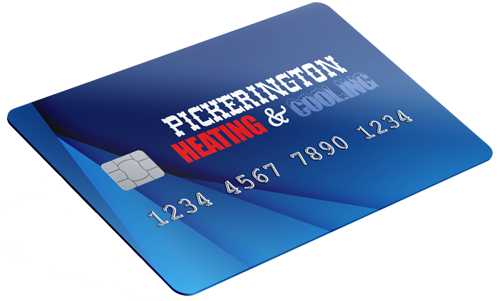 How can we help you?
We're standing by 24/7, ready to answer all of your questions or dispatch emergency services to your home. Give us a call at (614) 837-4026 or submit our online contact form.